A UNESCO GLOBAL GEOPARK IN NORTHERN GALICIA, SPAIN
Today's topic is very special for me, as we are travelling to Galicia in Spain, "a terra dos meus avós" (the land of my grandparents). If there is a place in Spain where nature is always green and tradition is always alive, this is undoubtedly it. That is why I have a special affection for this region and why I am very happy to give this good news.
First of all, let's say it out loud: today we are celebrating. A region of Galicia has been designated as a UNESCO Global Geopark, the only one in Spain out of 18 declared worldwide this 2023. We are talking about Cabo Ortegal Geopark in the north of A Coruña province, which includes 7 municipalities: Cariño, Cedeira, Cerdido, Moeche, Ortigueira, San Sadurniño and Valdoviño.
With this distinction, the territory is committed to sustainable development, promoting economic opportunities that respect the environment and implementing a sustainable tourism plan. I have had the opportunity to talk to Susana from Goodlife to bring you first-hand information about this interesting development project.
Will you join us?
What is a UNESCO Global Geopark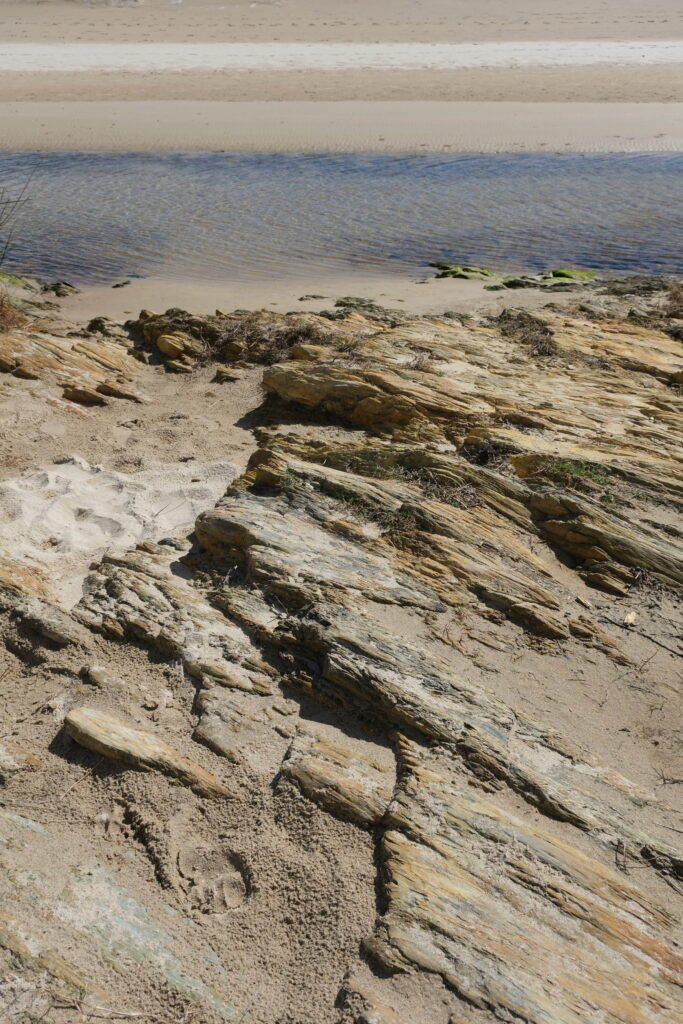 But let's start from the beginning: What is a UNESCO Global Geopark?
UNESCO defines them as "single, unified geographical areas where sites and landscapes of international geological significance are managed with a holistic concept of protection, education and sustainable development", and points out that they combine conservation with sustainable development while involving local communities.
A Geopark, therefore, not only highlights the geological heritage of a territory, but also connects it with the rest of the natural, cultural and intangible heritage of the area, empowers local communities and promotes awareness of fundamental issues for the planet, such as the sustainable use of natural resources.
There are currently 16 Global Geoparks in Spain, being the Cabo Ortegal Geopark the second in Galicia, as the Courel Mountains Geopark already existed, and the first in the province of A Coruña (see the list of UNESCO Global Geoparks).
A journey to the earth's interior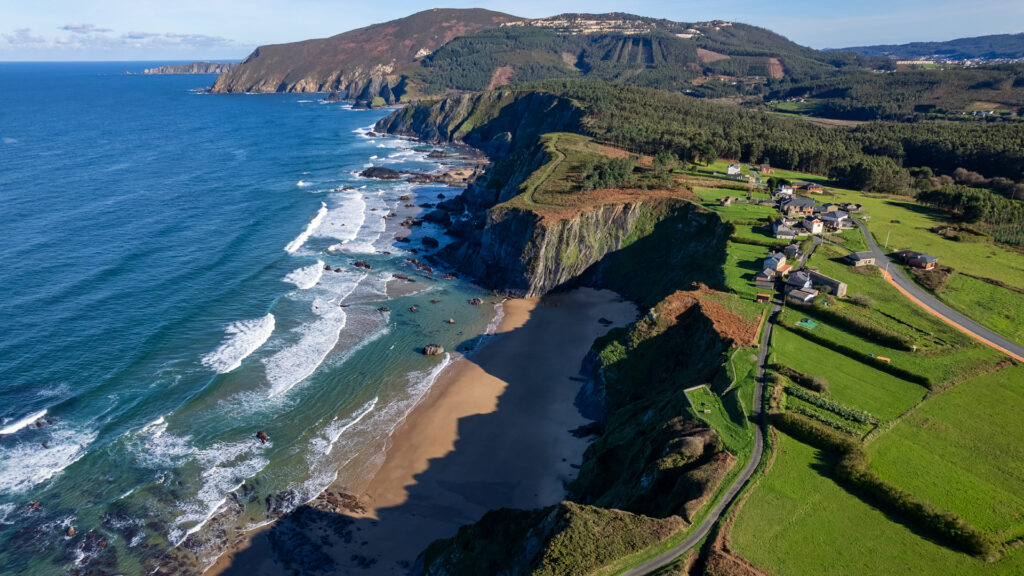 During our meeting with Susana, who has been involved in the technical assistance of the project, I quickly realised that this holistic management model entails a major coordination work. Many different actors from both the public and private sectors have mobilised to join forces for this common project.
One of the fundamental areas for the sustainable development of the territory promoted by the Geopark is tourism, articulated around geological heritage, tangible and intangible cultural heritage, the landscape value and the local gastronomic offer.
Therefore, I will consider this plan under the criteria of tourism sustainability (based on the GSTC global standards): sustainable management, socio-economic, cultural and environmental sustainability.
Sustainable management
The first thing to highlight in terms of management is that the Geopark candidacy itself must be built from the bottom up. And so has been in Cabo Ortegal, as the proposal came from the Association of Friends of the Parque Xeolóxico do Cabo Ortegal, emerging from neighbours and civil society. It is in second instance that the Association for the management of the Cape Ortegal Geopark (hereinafter AXCO) was born, formed by the seven town councils, entailing a greater institutional involvement.
Social participation is essential for the sustainable management of a project. To this end, Cabo Ortegal Geopark held a local participation forum: roundtables of working groups established by typology, where they could define their own participation in the project.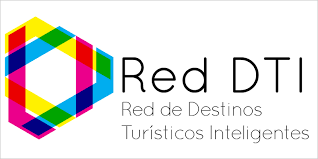 On the other hand, the AXCO Association belongs to the Smart Destinations Network (DTI), which implies a commitment to become a Smart Tourism Destination, a model that builds strategies for the future based on governance, sustainability, accessibility, innovation and technology.
Likewise, they are also carrying out a Tourism Sustainability Stewardship Plan (PSTD) with 23 actions. These plans are financed entirely with European Next Generation EU recovery funds and are a programme that aims to promote the transformation of Spanish tourist destinations towards sustainability.
Environmental sustainability and Geo-routes
When we talk about Geoparks, the environmental impact seems the most obvious. As a scientific and interpretation territory, research and conservation are fundamental axes. They also promote education in geological and environmental aspects, working on educational plans with the region's own schools.
What needs to be protected is clear: a unique geological heritage. The region has 108 areas catalogued as Sites of Geological Interest (LIG), of which 6 are of international relevance: Geosites. Here you can see on the surface rocks more than 490 million years old and materials that are normally more than 70km deep, in the earth's mantle. Among other things, you can also see a black beach of non-volcanic origin (unique in the world!) or the highest cliffs in continental Europe.
Despite what it might seem, however, the UNESCO Global Geopark label is not a legal figure of protection. The label attests to the international importance of its geological heritage and helps to promote responsible land use, but it is not binding in terms of conservation. The protection figures that cover a large part of the territory (most of which are included in the Natura 2000 network) are independent of the Geopark label.
And how is all this articulated at the tourism level? Through the Geo-routes. They define them as "a mixture of active tourism, geology, local culture and landscapes". But above all they are a journey into the interior of the earth, an opportunity to observe exceptional geological formations. This geological tourism proposal, linked to gastronomic and cultural tourism, can help to deseasonalise and diversify tourism in the region.
Socio-economic sustainability
How can all this have a positive impact on the local economy and the people of the area? Well, the figure of the Geopark does not restrict economic activities, on the contrary, Geoparks must ensure their own and common welfare, contributing to the SDGs.
The territory of Cabo Ortegal, like most Geoparks, is affected by population losses that affect the supply of services, the economy and the local quality of life. One of the objectives, therefore, is to promote the primary sector and fight against depopulation.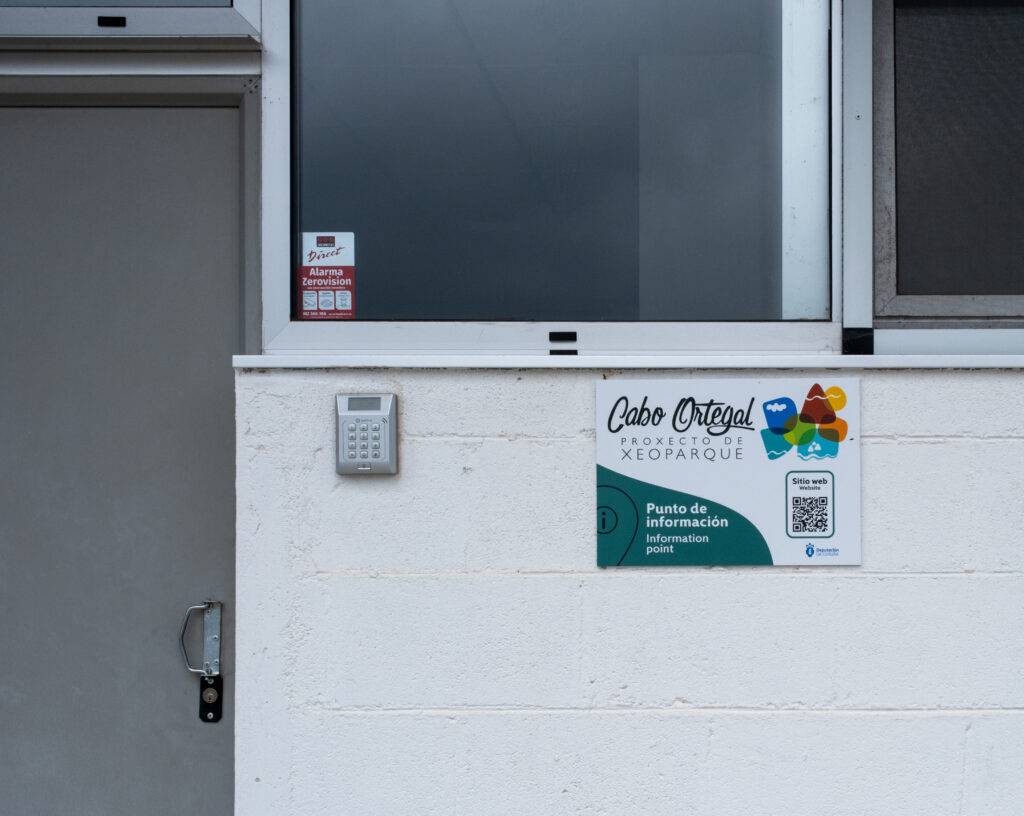 To illustrate this, let's look at the case of A Fusquenlla. This is an agri-food processing centre that provides individuals and small farms with a place to process foodstuffs (preserves, juices, honey, etc.), with the necessary health guarantees, for self-consumption or sale. The Geopark has the capacity to promote this rural development project, as its seal gives these products an identity linked to the territory and provides them with more opportunities when it comes to going to market.
The impact of any tourism initiative on the local community must be carefully considered. In this case, Galicia is a territory with strong traditions and not as many tourists as other regions in Spain. It is therefore necessary to work responsibly from the outset, preserving their way of life and ensuring that tourism is in no way invasive or detrimental to them.
Cultural sustainability
Closely related to the social impact mentioned above is the cultural impact. The sustainable tourism plan of the Cabo Ortegal Geopark considers all the cultural manifestations of the territory: the historical and architectural heritage, the intangible culture (festivals and traditions, pilgrimage routes, etc.) and the local gastronomy are fundamental components integrated in its tourism proposal.
In terms of gastronomy, they are commited to sustainable food production, both environmentally and socially, promoting slow food experiences with high quality local products (fish, seafood, vegetables, honey…). Likewise, other sporting practices and activities are also integrated, such as the Pantín Classic international surfing competition in Valdoviño.
Geopark as a force for good?
When preparing this article, I travelled around the Geopark territory, visiting its beaches in search of geological treasures, strolling through its villages, approaching the viewpoints to observe the incredible cliffs (if the fog allowed me to do so), I could immediately distinguish certain challenges and opportunities that this new UNESCO Global Geopark will have to face.
Many opportunities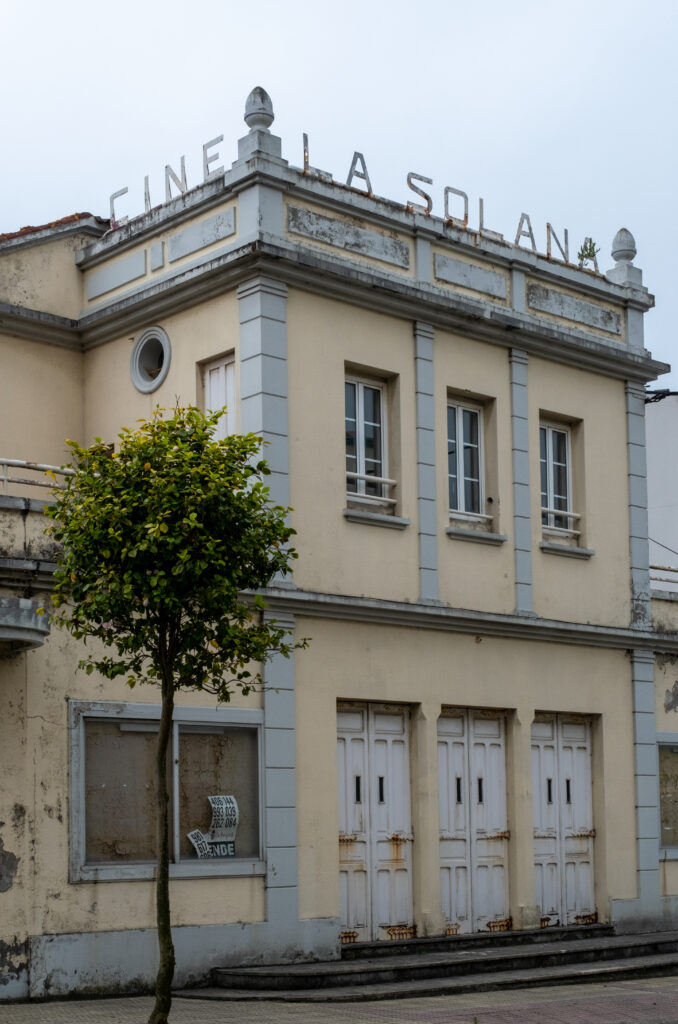 I have been watching Galicia change since I was born, as it is my grandparents' region, so I was not surprised to see signs of deterioration in this territory due to the loss of population, as I have seen in other areas. In this sense, I firmly believe that this international label is a great opportunity for the economic and social development of the place, that will generate opportunities for young people to stay in their territory and that will revalue their heritage.
I also believe that it will be a great boost for scientific research, and that it will make even the children aware of fundamental environmental and sustainability issues and values. Having met some of the people who have been working to make this happen, I also know that all of this will be done with the utmost respect for the local community and the territory.
And some challenges too…
Some of the challenges that I have quickly glimpsed are, for example, accessibility in terms of mobility. Many places in the area are inaccessible by public transport and require one's own vehicle, although they are not yet very well equipped in terms of parking areas. However, this could be a great opportunity to develop an efficient public transport network in the region, which would not only benefit visitors, but above all residents.
Finally, while strolling through a beautiful village in the area, I detected another challenge. A very nice and welcoming local woman was explaining to me some curiosities about the place, and she immediately expressed some reticence about these changes. For some time now, there has been a certain distrust of tourism in many places, seeing it as a threat, and it is not easy to implement initiatives to increase the influx of visitors in places with little tourist tradition or where it is highly seasonal. I am the first to consider that it must be managed with respect and responsibility, which is why I believe that the Cabo Ortegal Geopark is perfectly on track in its management and in the actions it is implementing.
«Ven axiña conmigo, fagamos unha viaxe
sen sequera automóbil nin caro de cabalos
soamente precisamos de soños a intervalos
baleiros de xantares e tamén da paisaxe»

Miro Villar, 1988 (II Poetry Contest in Galician Language)
What do you think about this new UNESCO Global Geopark?
If you want to know more about sustainable tourism initiatives in other countries such as Japan or Egypt, keep browsing the blog!